In 1979 I founded a classical guitar quartet with three Swedes: Clas-Bertil Nilsson, Jörgen Nilhamn and Jörgen Åström. We called ourselves "Fyra Gitarrer" (Four Guitars) and we played over 400 concerts in Sweden and Denmark over the years. When Claes-Bertil moved to the north of Sweden and Jörgen Nilhamn started to play the lute instead, we split up and I found three guitarist in Denmark, Copenhagen to join me in a new quartet. We were all studying at The Royal Danish Academy of Music so it was easy to meet and practise every week. We changed the name to "Nordic Guitar Quartet" and during the 17 years we performed we had some members exchanged but on this CD we were: Torsten Borbye Nielsen (Denmark), Steffen Broe Christensen (Denmark), Dag-Egil Berge (Norway ) and Per-Olov Kindgren (Sweden). We had a great success and performed regulary. We toured, made some radio performances and also took part of the Danish National Radio Chamber music competitions two years in a row. We also had music composed for us by composer Finn Savery and others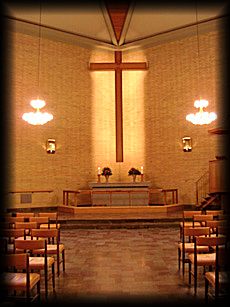 .
In 1991 we recorded a CD called "Images" during July 28-30 in Sorgenfri Church, Denmark (see picture).
The instruments we play on the CD:
Antonio Marin-Montero 1977
José Ramirez 1975
Martin Fleeson 1984
Philippe Jean-Mairet 1987
Tracks:
A. Vivaldi:
1 Con Grosso Op.3 No.8: Allegro
2Con Grosso Op.3 No.8: Larghetto E Spirituoso
3 Con Grosso Op.3 No.8: Allegro
J.S. Bach:
4 Orch Ste No.1, BWV 1066: Courante
5 Orch Ste No.1, BWV 1066: Gavotte I And II
6 Orch Ste No.1, BWV 1066: Forlane
7 Orch Ste No.1, BWV 1066: Minuet I And II
8 Orch Ste No.1, BWV 1066: Bourree I And II
9 Orch Ste No.1, BWV 1066: Passepied I And II
M. Ravel:
10 Pavane Pour Une Infante Defunte
C. Machado:
11 Dancas Populares Brasileiras: Ponteio (Agalopado)
12 Dancas Populares Brasileiras: Ciranda (Roda, Roda)
13 Dancas Populares Brasileiras: Catira (Bati Sola)
14 Dancas Populares Brasileiras: Cantiga (Minar)
15 Dancas Populares Brasileiras: Frevo (Isquenta O Pe)
L. Brouwer:
16 Cuban Landscape with Rain
F. Moreno-Torroba:
17 Estampas: Bailando un Fandango Charro
18 Estampas: Remanso
19 Estampas: La Siega
20 Estampas: Fiesta en el Pueblo
21 Estampas: Amanecer
22 Estampas: La Boda
23 Estampas: Camino del Molino
24 Estampas: Juegos Infantiles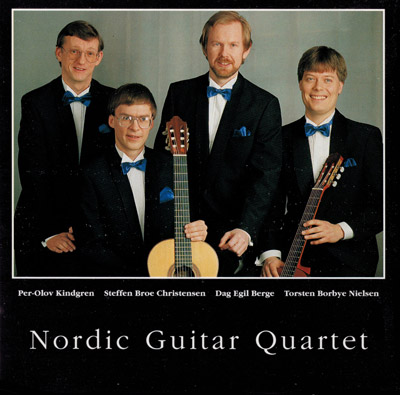 At that time (1992) this was the most sold classical guitar CD in Denmark! Unfortunatley we never received any money from the sales and today I have no idea who has the rights. I think the rights were sold to different companies during the years. Right now a company called "Danica Records" or "OH-Music" has the distribution but is not printing it anymore. My plan is to be able to sell the mp3's here.